Board chair Rev. Rachel Baughman, Vice President Dr. Ghassan Charif, and Board members Mr. Jamir Griffin, and Mrs. Danielle Shroyer travelled to Lebanon for a supportive visit last week. During their visit, they accompanied the Lebanon office Director Mr. Ghaleb Charif to our center where they met with the students and the team. They also discussed the educational methods used at the center, in addition to the effect of the pandemic on the educational sector and the transformation in behaviors.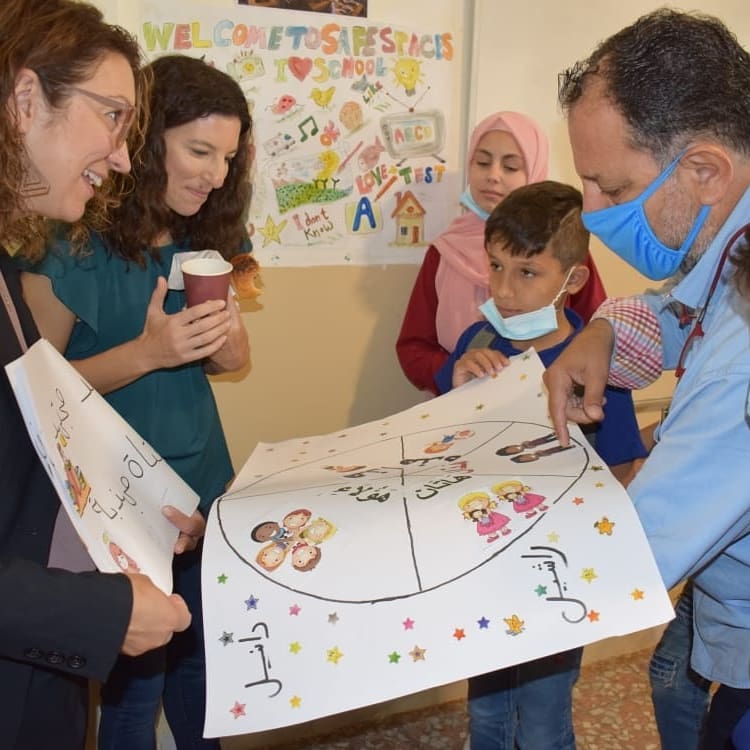 To double the fun, Safe Spaces Center organized an even that celebrates both Eid Al-Fitr and the achievements of our outstanding students. After various activities that demonstrated a great team spirit and cooperation between the students, Safe Spaces Center distributed gifts and wished the kids a lovely Eid.

Happy Eid to all, may it be a start of happier times and circumstances.